The Yacht
Team Adventure was built for "The Race" in 2000. She was the fastest sailboat in the world at the time she was built. In Mid 2001 she sailed across the Atlantic and had started to break the record from NY to London. The yacht was way ahead of the record pace when she unluckily struck a semi-submerged container mid-ocean and had to stop the attempt and get the boat back to shore.
After the collision she limped home to Rhode Island where she has been laid-up on land since. This event is testament to the safety and strength this ship has to offer her passengers in her new life as the world's first passenger sailing ferry.
She would still be one of the five or so fastest boats in the world 16 years after her initial launch.
VoyageVert have formed a Private Ltd Company to refit the yacht. A singularly huge project and a sound investment for anyone interested.
The design for the refit includes recyclable sails, a provision to move between the hulls under cover, bio-fueled auxiliary engines with intelligent drives, renewably powered 'house' electrics and comfortable accommodation for 12 passengers and 6 crew plus many other exciting features.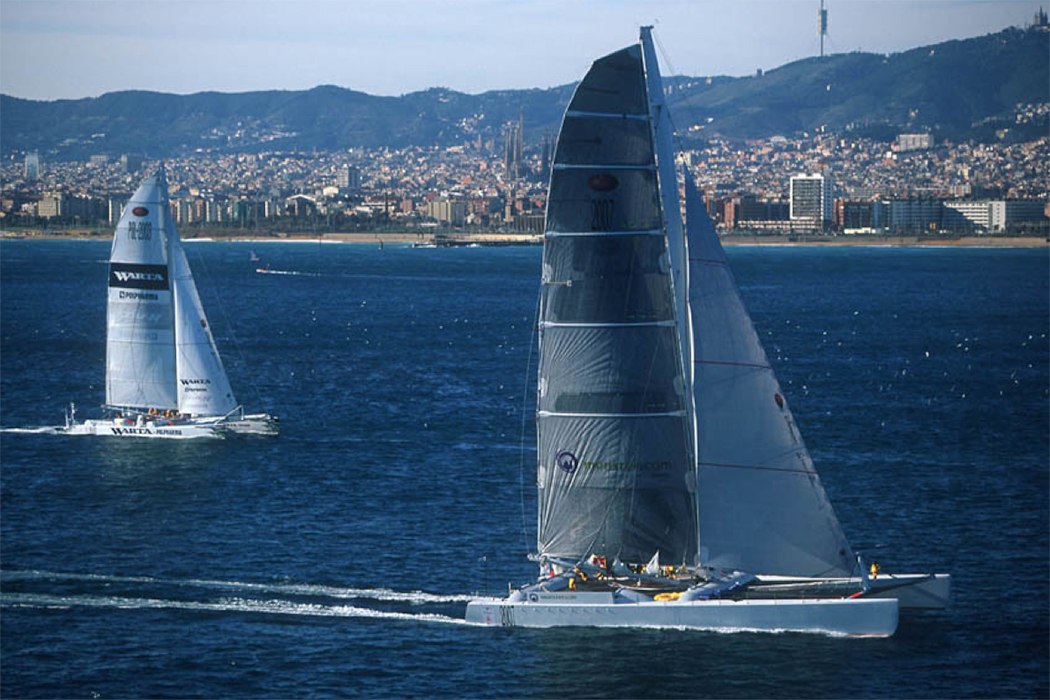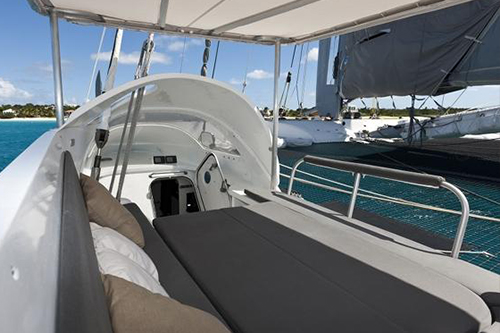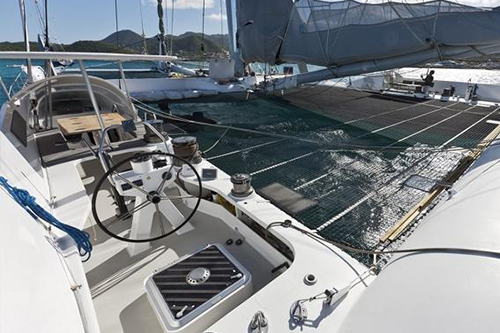 Photo credits: Bernard Gallay
Construction:
| | |
| --- | --- |
| Year Built: | 2000 |
| Builder: | Multiplast, France |
| Naval Architect: | Gilles Ollier Assoc (Yann Penfornis, Franck Martin) at Multiplast |
| Classification: | Maxi Catamaran |
| Location: | Rhode Island, USA |
Characteristics:
| | |
| --- | --- |
| Type: | Maxi Catamaran |
| Length: | 32.8m |
| Beam: | 16.5m |
| Draft: | 2.00m |
| Material: | All Carbon/Epoxy (Prepreg) and Nomex honeycomb core |
| Sailing Displacement: | 18 metric tons |
| Speed (race form): | 32 knots (cruising) 44 knots (max) |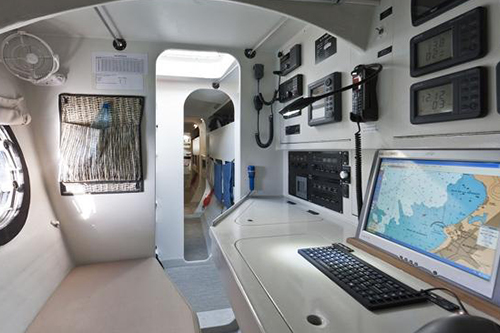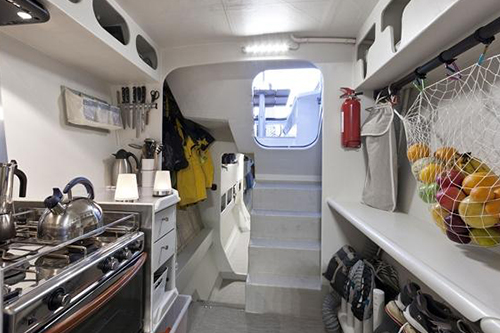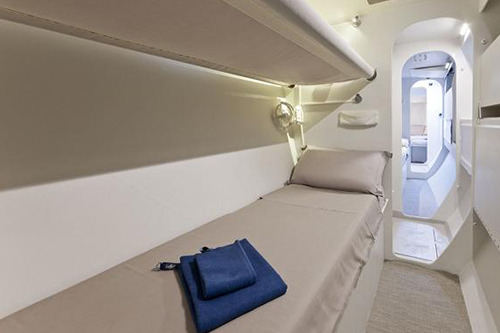 Photo credits: Bernard Gallay