Sail Hitchhiking
POWERED BY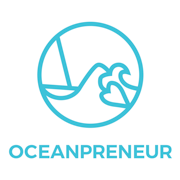 For those curious to learn more about hitch-sailing. This article will get you started! We asked Suzanne van der Veeken (aka Oceanpreneur) how she does it. She has been hitching rides on +20 boats for years now in all regions of the world as well as crossing the Atlantic Ocean three times. She is the example of an intentional traveler that makes meaningful missions out of every trip she makes. She's an ambassador for adventure and advocate for sustainability, especially for the the ocean!
We asked Suzanne. How does the advanced boat-hitchhiker find a ride on a sailboat? Here are her suggested things to bear in mind when tackling a hitch-sail adventure:
Ocean Nomad
Find out more about Suzanne Van Der Veeken adventures in her book, the Ocean Nomad Buy the Book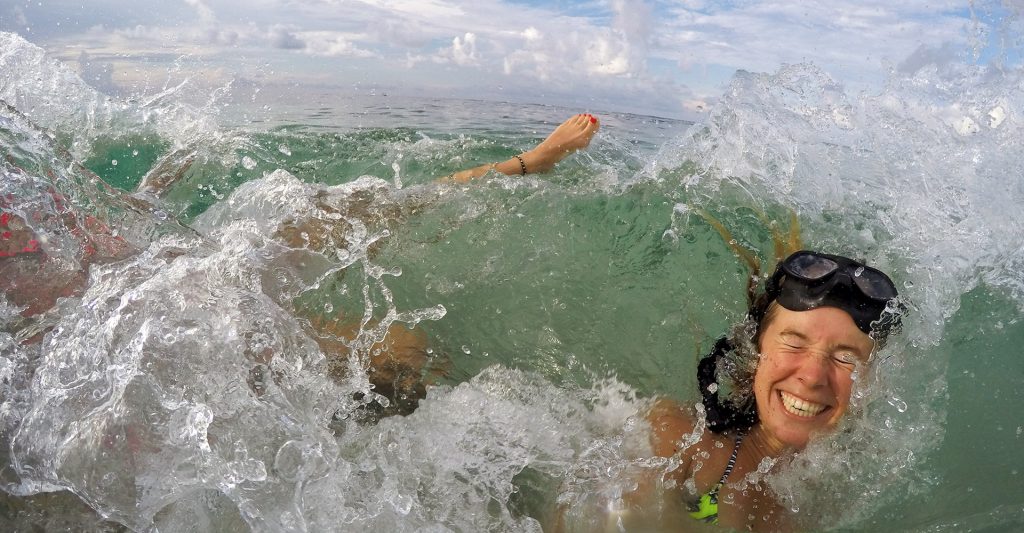 What and why hitch-sailing?
Hitch-sailing: Spontaneous crewing on a strangers' sailboat. Whether you have sailing experience or not, whether you contribute money or not, whether you found the boat in advance online or locally in the harbour. Some call it boathitchhiking, couchsailing, boathitching, or simply crewing! The latter only involves paid and experienced jobs. I like to call it hitch-sailing.
For me the way to travel is by boat. Exploring by boat is the ultimate freedom. You just go where the wind blows. It's the sustainable and adventurous way to travel. It's a way of life. A way to go to places where no one else goes, while being totally surrounded by nature. One day I'll have a boat. Until then I help out where I can so I can just be out there exploring.
Have your WHY clear
Ask yourself why do you want to hitch-sail a boat. Do you want to gain sailing experience? Go from A to B? Learn about seamanship? Or simply chillax on anchor in pretty bays? Have that clear so you know what to look for.


Your boat-hitchhike options and search criteria
Hitch-sail options basically come down to your flexibility in time, place and money.
When actually being on a boat you need to adapt to whatever situation you put yourself into. Firstly, you are entering someone else's home and secondly the sailing itself never goes as planned. It's weather dependent. And captains change their mind accordingly. So thinking about scenarios in advance makes it easy to peacefully change course and comply with Captains' calls. How much time do you have? Where do you want to go? How much money can you contribute to the adventure? Where do you need to be when?
Example of my requirements for a boat hitchhike adventure in Greece:
Destination: West. I don't care which island. I'm curious to all of them!
Minimum 2 other crew. I want to reduce the risk of being stuck with a maniac and I like to meet sailor people.
Relaxed sailing. For this trip I prefer not to make 150 miles a day since I want to keep releasing the mermaid in me, as well as work on my ocean-preneurial projects.
Time available: 1 month.
For an ocean passage it would look way different. This what I looked for the last time I boat-hitchhiked the Atlantic:
Boat of minimum 36ft
Experienced captain/crew
Technical/engineering knowledge on board
Minimum 3 crew, preferably including at least one more girl
Dutch, English or Spanish speaking captain
Destination: don't care. Cliché but this is about the journey, not the destination.
Similar interests
Preferably non-smoking
'Easy for you, you are a girl!'
You may think that as a girl hitch-sailing you receive more crew invitations. While it may be 'easier' you still want to feel safe, secure and comfortable. There may be more opportunities but maybe less 'matching' ones. My recommendation for the women: Narrow down selection to a boat with a minimum of two crew, Skype and check references before accepting anything, especially for a long passage!


Map & weather check
Look at the map for a VERY long time (part of the fun!). Where are you? Where do you need or want to go? How far is it? How much time would a trip take if the wind is x knots? Which islands are in between? Which ports are near me? Are there any border crossings? If so, where are the immigration offices (that's where boats are and where you can easily be put on the crewlist without captains having to make a detour)? What's the weather like when and where? So what would sailors do? Sailing depends on weather. It's unlikely that it will be smooth seas and sailing all the time. Flexibility is a must.
Resources to check the wind and weather:
Windguru – Great for local weather forecasts
Passageweather – Wind, waves and weather forecasts for sailors and adventurers
Noonsite – Database with sailing info on destination all over the world


Throw out some lines
Not fishing lines. Throw out some imaginative lines to catch a ride. 3 main tactics: connections, dockwalking, and online. There is no fixed "best" approach. It depends on what kind of experience you want. It depends on luck. And it depends on your efforts.
A. Sailor connections
Who do you know that might be in the area? Who do you know that may know someone? Social media can come out handy here!
B. Online boatsearch
Create a profile on crew websites. There are many. Some of them are better represented in different regions in the world. Different captains prefer different websites. Check out: Floatplan.com, Findacrew.net, Oceancrewlink.com, and Crewbay.com.
C. Dockwalking
If the crew websites don't work out, just go to a harbour. Part of the fun! (But also part of the costs!). The real, best and most fun way is to just go to a marina, walk around, lend a hand, hang in the sailors bar, make friends, and see what comes out of this. Also go to a few smaller harbours and bays. Post a note on marina bulletin boards, or sailors-locations like bakeries, dinghy docks and the local supermarket.
Facebook
Also check out facebook groups. There's dozens of them where you can connect with sailors. I created Atlantic Ocean Crew specifically to rides for the Atlantic. Sailboat yacht is another one that has many keen captains happy to take on 'strangers' on board. Many destinations have a local cruisers facebook group. Search for 'cruisers', 'yachting', 'sailing' 'crew' + 'name destination facebook groups.


Your crew Profile
What can you put in your online profile or harbour poster to make yourself stand out? You might be a newbie in the sailing world with little or no sailing experience (I was). Show who you are. Write about your hobbies, skills, drive, and dreams. Include references, a photo and a link to your website or social media to make you trackable.
But I don't have sailing experience?
Sailing experience is desired but positive and proactive attitude, and just simply someone fun to chat with even more. Put in your enthusiasm, your story and skills (language, cooking, dive, kite, yoga, mechanic, fishing, medical, writing, photography, video, comedian, massage, electrician, dietristian, heck if you're good at fridge Tetris you have a welcome skill!) and you'll come a long way!


Assessment & decision making time
Bingo! You got a crew spot on a boat! But is it the right boat? Don't let your eagerness to make this trip override your instinct and judgement. Discover the strengths and weaknesses of the captain, crew and boat. Check:
Experience of the captain? Which licenses does he have? Have you found any references?
State of the boat?
Competent crew on board?
Insured boat?
For offshore sailing! Does the boat have all the necessary equipment? Liferaft, lifejackets, harnesses? Satellite phone? EPIRB? Spare equipment? The ARC has a comprehensive list of what safety equipment should be on board.
Last but not least, the people! Are there like-minded crew on board?
You want to be safe and sure you're not hopping on board with a crazy captain! I've been there, done that. Please don't! Coastal and island hitch sailing is not as much as a risky business as crossing an ocean, where you can't hop off! I dedicate a full chapter to assessing the happiness and safety in my upcoming hitchhiking the Atlantic Ocean book: OceanNomad. It's about fun and being safe so you want to be sure if it's a good match.
When assessing the options and figuring out if a boat is a good match, always talk to the captain. Not (only) other crew, relatives or passengers. The captain is the decision maker and one that knows the boat best so you want to know about him/her and his/her plan.
Don't assume that other captains and crew know everything about the weather, islands, anchorages, the route or any hazards along the way. Many of them just want to sail and look up things on the way. No surprise that the saying 'go with the flow' comes from sailing! Do your own research. Captains welcome that!


What to pack for a hitch-sail adventure?
It depends on what kind of trip you go. An ocean passage needs a different approach than island-hopping in Greece. In general, bring very little! Boats don't have much storage space. And as a general rule, if you can live without it, leave it at home. A good jacket, water bottle, cap (and cap leash!), head-torch can come out handy
What NOT to bring
Too much!
A hard suitcase. There is no storage for that.
Too many creams and oily cosmetic products.
Hairdryers and electric razors.
Your surfboard, mountain bike and sea scooter (without asking captain in advance).
A selfish negative attitude.
Unfinished work or school projects
A return ticket ;-) You'll fall in love with this style of travel!
Travel ethically
Embarking on a hitch-sail trip will be an amazing adventure! You'll see the most beautiful sunrises, sunsets, seascapes and and wildlife creatures. How lucky we are to experience all this! It will also give you a deep and lasting respect for nature. You will experience the power of the wind and the waves, and realise just how precious our resources are, such as water, fresh air, and power. You will also see fishing fleets, trash in harbours, in the ocean and on the beaches, endangered species on the menu, and damaged corals. This is just to name a few situations that make us globetrotters pause for a moment. In reality though, that 'moment' is a constant. When you see what's happening with your own eyes, talk face-to-face with people living on and for the ocean, and experience its value, it gives rise to an urge to do something. As a hitch-sailor, you can 'just' hop on a boat and leave it at that, but truly, there is so much more you can get out of it! For yourself, the ocean and for the places you'll be visiting. As individuals, we can make a huge difference through the choices we make and the actions we take. When we plan, prepare and make conscious decisions, we can minimise our negative footprint and maximise the benefits for the place we visit and for the planet as a whole. We can travel oceans, do good, save money, and have fun.
Pack for the planet
A big part of your contribution (or destruction!) to a healthy ocean starts with the packing preparation. Being well equipped and prepared allows you to create positive change in many ways. We can do more than simply packing light, compact and purposeful for our own sake. Think about what you can do to minimise your carbon footprint, your trash trail and the amount of chemicals polluting the environment and your body. Choose the best for your health, your wallet, and the world that you call your playground. What's in my ocean friendly travel kit? Read it here.
Ahoy & enjoy!
In the end, it's common sense, follow your instinct and one big adventure!
Suzannne
For more info, stories and resources on the boat-hitchhike & ocean conservation topic explore Suzanne's website theOceanpreneur.com, the (Coming soon!) hitch-sail channel: OceanNomad TV! and the upcoming book OCEAN NOMAD 'the Atlantic Crew Guide". The Atlantic Crew Guide: How to Hitch Sail the Atlantic, prepare for ocean adventure travel, and make a difference for a healthy ocean. She is currently hitch-sailing around in the Caribbean. Instant explorations on twitter, Instagram, Facebook, Pinterest, and Youtube with @oceanpreneur.