VoyageVert European Ferry
UK, FRANCE, SPAIN, PORTUGAL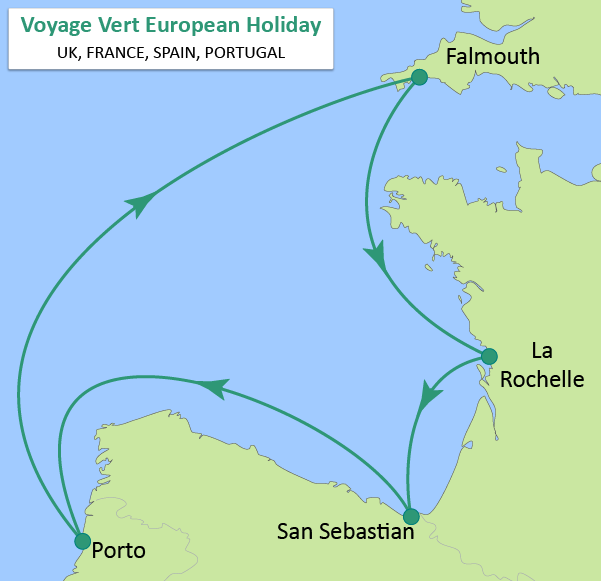 Eco-travel around Europe, learn the ropes and become a part of the VoyageVert community and in each new port explore our exciting new fun discoveries.
Learn the basics of sailing, gain more experience or become an expert under the guidance of our professional crew and get the Captain's reference for your future sail hitching needs.
Whilst aboard you have the freedom to spend your time as you choose; sail, swim or just relax.
We have discovered some fantastic gems in each port we think you might have to write home about.