VoyageVert Atlantic Ferry
Falmouth, Boston
Voyage Vert Atlantic Ferry
This is one of the most classic trade routes to America. It is one of the busiest transoceanic passenger routes that you can still undertake on a conventional fossil fuel powered passenger liner. For the first time in over 180 years you will be able to buy your ticket on a clean green sailing machine.
Talk about bucket list – This is quite possibly the easiest ways to sail across the Atlantic on one of the most exciting yachts ever built.
Book the whole return trip for the sailor fanatic in your life and give them one of the most meaningful of gifts imaginable.
Welcome Aboard…!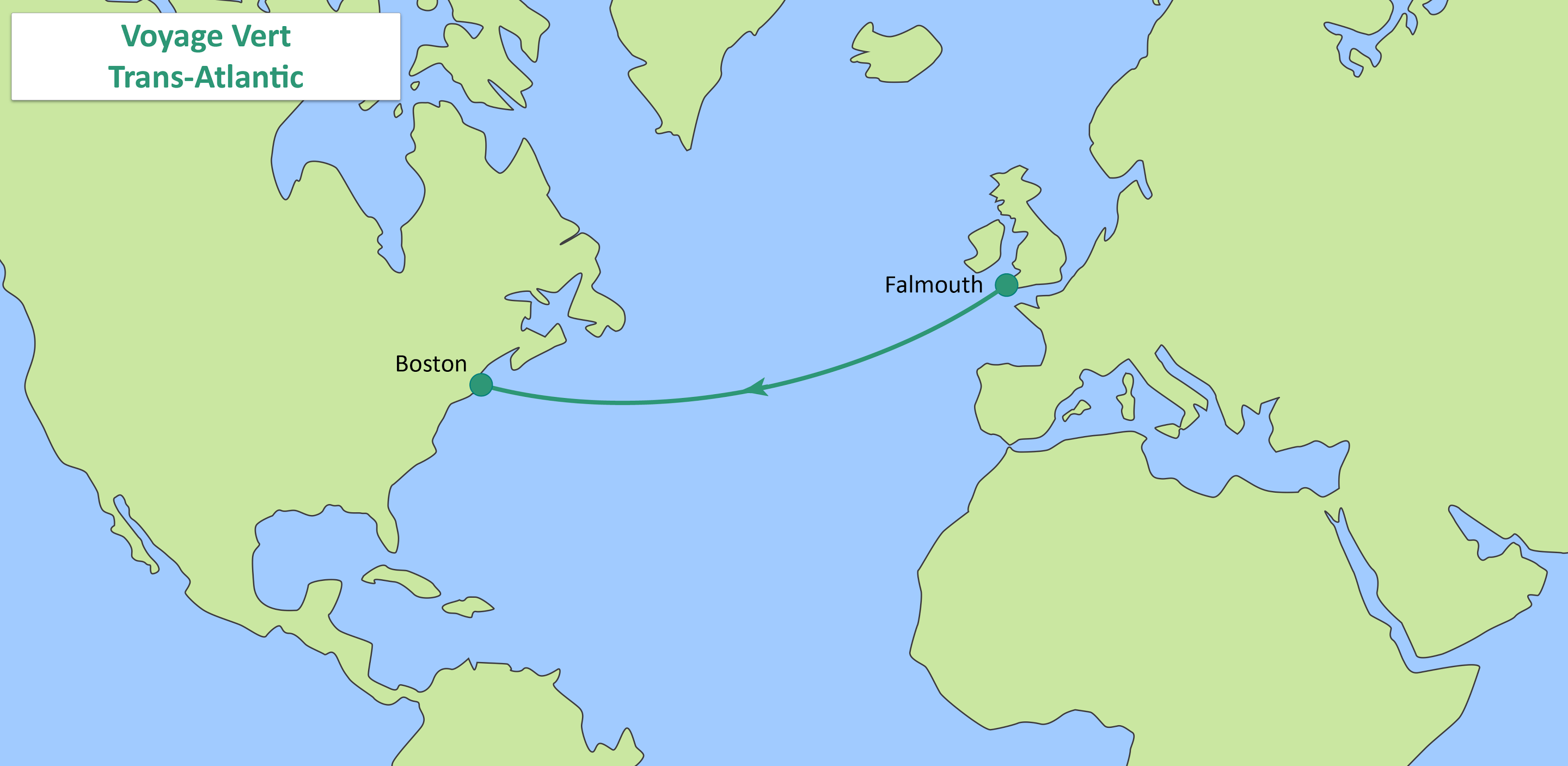 Falmouth to Boston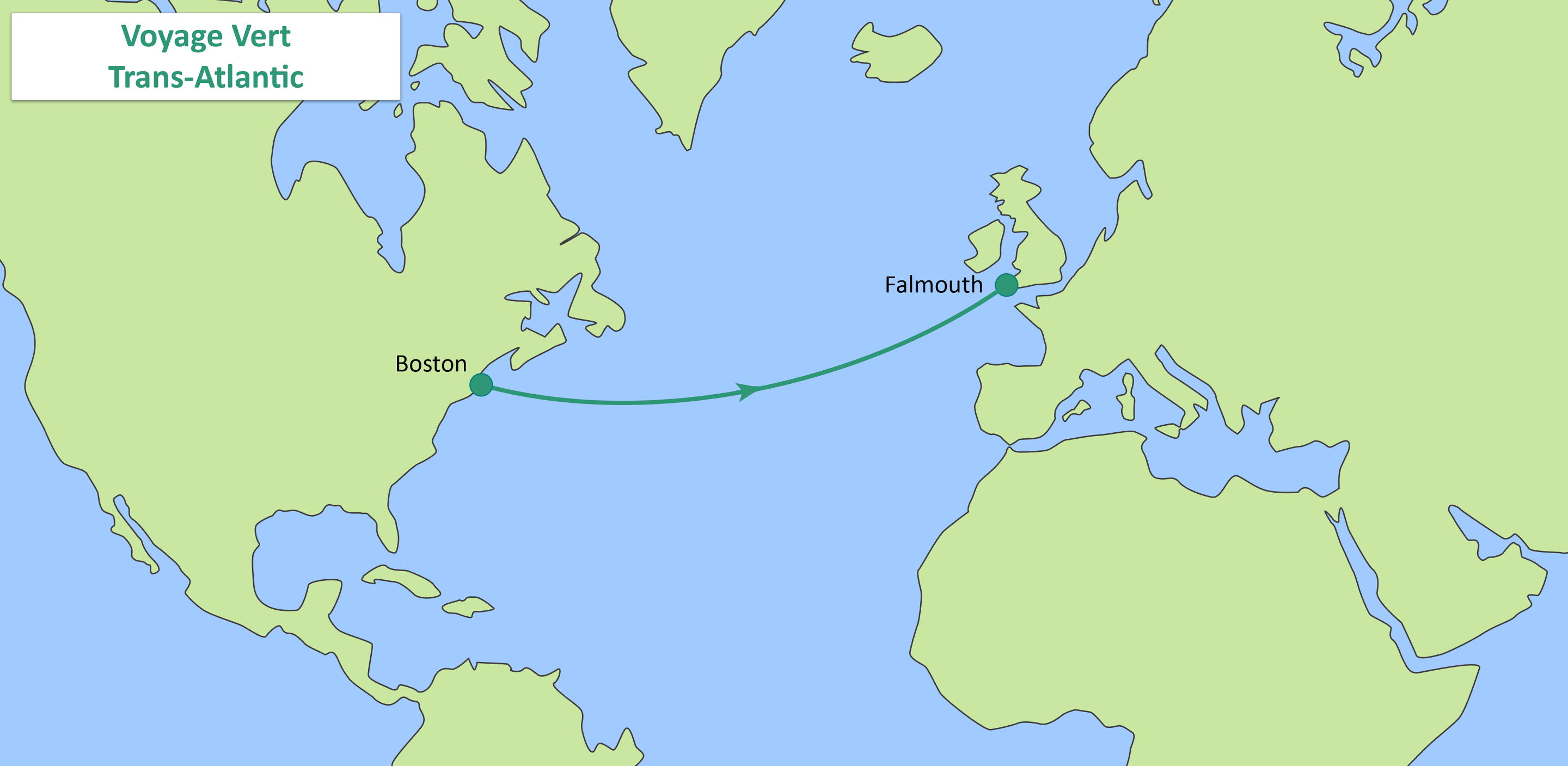 Boston to Falmouth