Investment
Investment
VoyageVert has a massive future on the horizon.  If you see the future needs of this planet and its inhabitants as we do, we have a genuine opportunity to work with each other.
This pilot project will prove that travellers need and want a sustainable alternative to flight.  We need to keep ticket prices low, and for that, we need bigger vessels.  With multiple sailing ships supporting a network for thousands of passengers we have a vision of an inspiring future.  We're currently researching and developing a concept yacht the likes of which has never been seen before.  That's where we'd like to set your sights.
There are three investment rounds over five years to accomplish the building of the first ship. To begin there is a low-risk £2.5 million investment opportunity with a clear and safe exit strategy that will realise a significant capital uplift. The operational phase will be backed by the ABTOT bonded tickets bookings that this website takes – a clear assurance policy. At the same time, throughout the operational phase, the research and development of the concept yacht will need to transition from research grant funding to commercial sponsorship.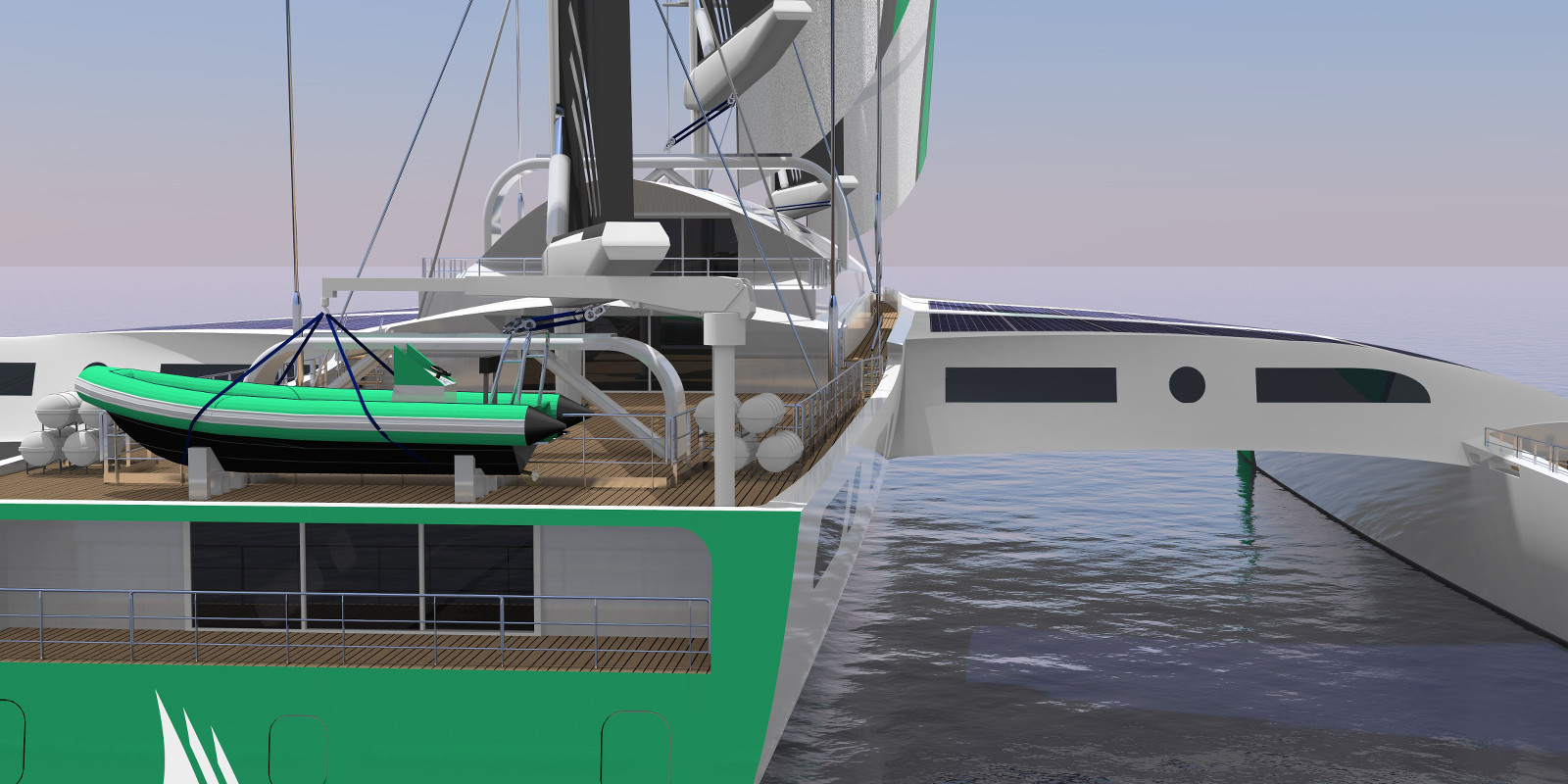 VoyageVert capital gain:
The instrument that will refit and own the yacht currently named Team Adventure will be able to 'stand-up' on her own and make a capital gain. We already have £1M investment and are seeking another £1.5M to complete works.
VoyageVert Pre-Revenue and Operation:
Investment requires belief! VoyageVert exists to prove that the public want to travel internationally in a sustainable manner. When you choose to believe as we do that there is a very real future in providing sustainable transport to the masses, there is a conversation to be had.
Our Investment Prospectus is available for download – to register your interest please complete this contact form and we will be in touch.